Welcome to our Adventure Log Homes page, where you'll find homes designed for those who live life on the edge of excitement. These aren't just structures; they're your ultimate basecamp for outdoor adventures. Whether you're looking for a hunting lodge, a mountain retreat, or a riverside sanctuary, our custom log homes are built to meet the unique needs of your adventurous lifestyle. Explore the possibilities and see how we can help you create a home that's as adventurous as you are.
The Roadmap to your Custom Log Home
Embarking on the journey to build your custom log home is an exciting adventure, and we're here to guide you every step of the way. From selecting and preparing your lot to handing over the keys to your dream home, our process is designed to give you peace of mind and a home that exceeds your expectations.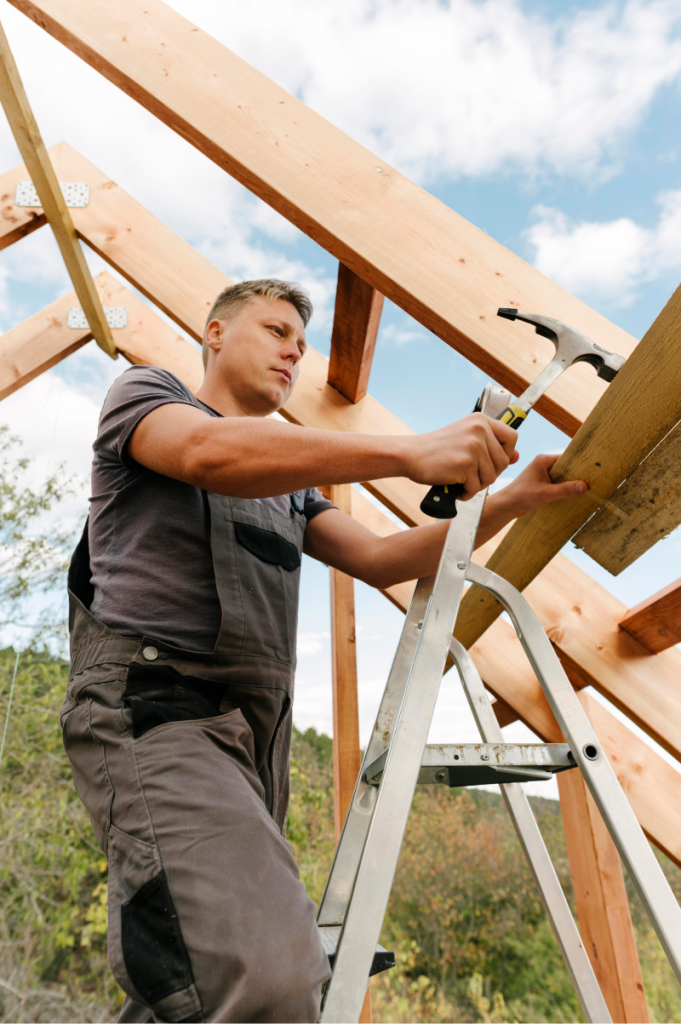 Buy and prepare your lot.
Select and purchase your ideal lot, then prepare it for construction. We'll assist in site evaluation and clearing, ensuring a solid foundation for your dream home
Create construction documents.
Work closely with our team to develop detailed construction documents. These blueprints will guide the entire building process, tailored to your unique design preferences.
File the necessary documents.
Leave the paperwork to us. We'll file all necessary permits and approvals, ensuring your project complies with local regulations and is ready for construction.
We start construction on your home.
Construction begins with a focus on quality and timeline adherence. Our skilled craftsmen use top-notch materials to bring your custom log home to life.
We finish construction.
Upon completing construction, we conduct a final walkthrough to ensure every detail meets your expectations. Now, your custom log home is ready for you to move in.
Unveiling the Art of Traditional Log Homes
Experience the timeless beauty and rustic charm of our traditional Log Homes. Crafted from the finest materials, these homes offer an authentic log cabin look with all the modern amenities you desire. Our turn-key service ensures a seamless journey from your vision to a completed log home.
Discover the versatility of our Hybrid Log Homes, where traditional log construction meets contemporary design elements. These homes offer the warmth and aesthetic of log architecture, complemented by modern materials and features. Our turn-key service makes the process effortless, from design to move-in day.
Adventure Log Home Gallery
Venture into our Adventure Log Homes Gallery to find the perfect basecamp for your outdoor pursuits. Whether it's a hunting lodge, mountain cabin, or riverside retreat, each home is designed to fuel your adventurous spirit while offering all the comforts of a custom log home.
Hear directly from our satisfied clients and discover why they chose us for their custom log home journey. Their testimonials speak to our commitment to quality, craftsmanship, and exceptional service.
Sedrick and the Bull River crew just finished our dream hunting lodge. We are so pleased with the quality and the job they did. Sedrick was great through the entire process from planning to the completion, and was very attentive to cater to our needs and wants. Everyone that stays with us is blown away.
It is with great pleasure that I give this testimonial on behalf of Bull River Log Homes. I have been associated with Sedrick Cooke and his crew for 14 years. I have had many interactions with Sedrick either in the supplying of materials or the building of log homes for my clients.
Consult a log home expert
Taking the first step toward building your dream log home has never been easier. Our experts are here to guide you through every phase of the process, from initial planning to the finishing touches. Schedule your consultation today and discover how we can turn your vision into a beautiful, lasting reality.